Need new printers for your office but the cost of them just isn't in your budget right now?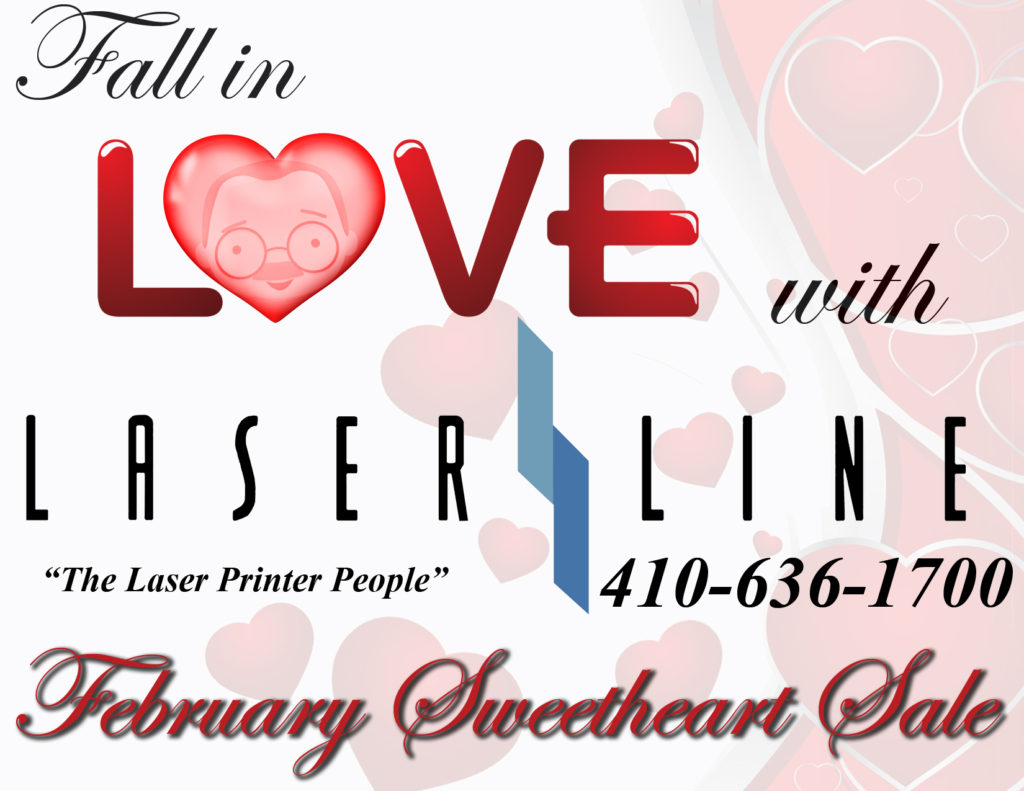 Then check out this Sweetheart of a deal from Laser Line!
That's right! FREE printers and we'll even add supplies and service to go with it! No, this isn't some too good to be true deal, it's real and all you'll ever pay for is the pages.
For only $.02 per page, you'll get this:
A Xerox 3320dn black and white office printer
Up to 42 pages per minute
Automatic two sided printing
Built in WiFi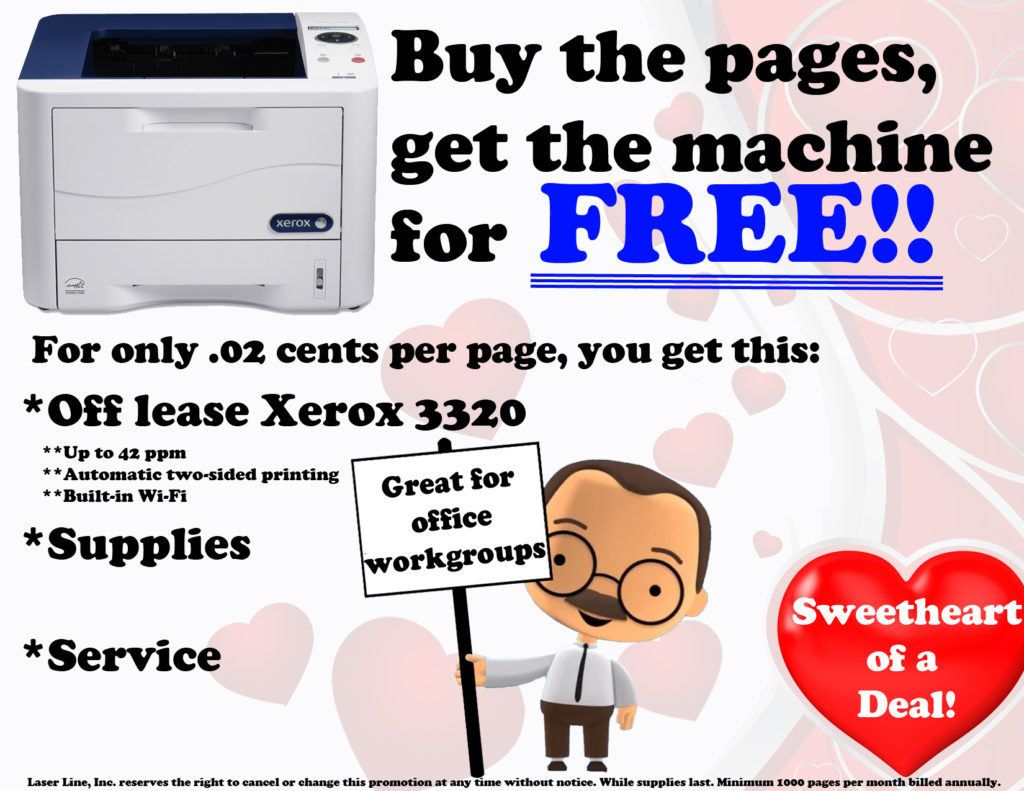 Call Laser Line today. We know you'll love this deal! 410-636-1700